Our Millet Farm click here to go back

2004 Spray Millet Photos

Please be patient while the pictures load...

We had thought about not even growing Spray Millet this year but after much soul-searching and prayer, decided that we would trust the Lord to help us. &nbsp&nbsp It hasn't been easy - we have found that one of the struggles for farmers is having the money to prepare the ground and put the crop in. &nbsp&nbsp And then, there is maintenance and equipment. &nbsp&nbsp And finally, getting the Spray Millet harvested and to the customers!

In the end, customers get the product, in this case, Spray Millet, and the money begins to come in....and the rejoicing begins!
The honor belongs to our Lord and God, Yahweh, and we thank Him for his bounty!

But for now, we give thanks for this day He has given us and trust Him for our soon to come harvest...


We have put the pictures in reverse order so that if your browser loads slowly, you can look at the most recent pictures first!

I keep going out for walks in the field to check how our Spray Millet is doing.
It just keeps getting bigger and fuller every day! These are from 8-24.


Our Family


Our Farm


2004 Crop
Spray Millet


2004 Test
MEGA-Millet

It's hard to believe that the tender ones, left,
have grown into such a field of plenty, right!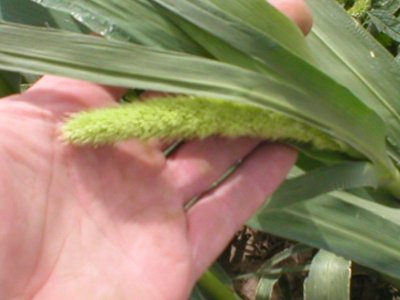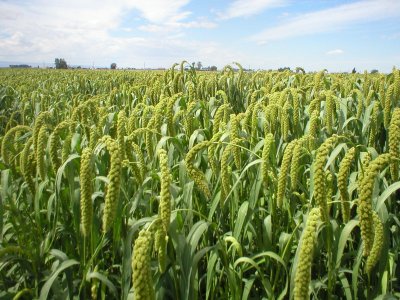 Here is some Mega Millet beginning to "come out."
Look closely at the left photo, center, and see if you can find it...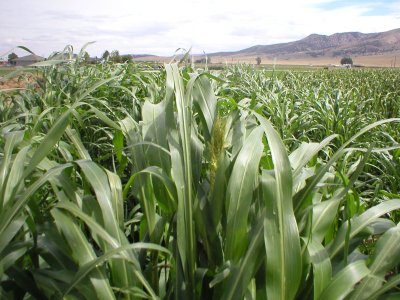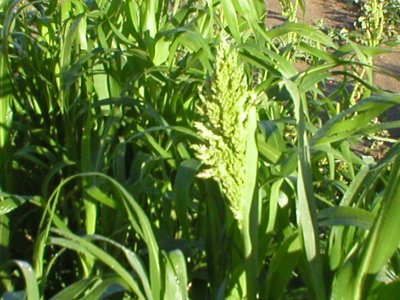 These photos from August 7 show you how well the millet is really growing!
So long as we continue to have good weather, we are still looking forward to a great harvest.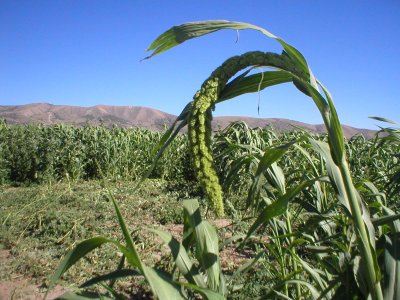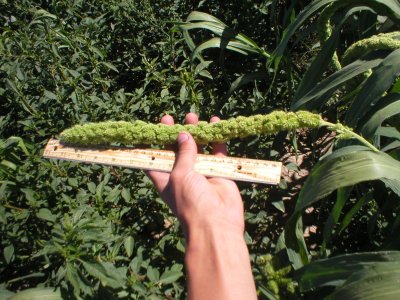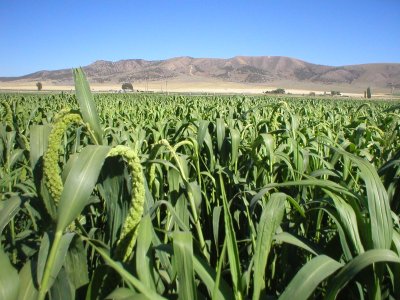 The last week of July, 2004, we had an enemy in our field! Aphids!!!
Not to worry - reinforcements are making their way in! Ladybugs and their larvae!!!
They love to eat Aphids! NO pesticides allowed in our Spray Millet fields...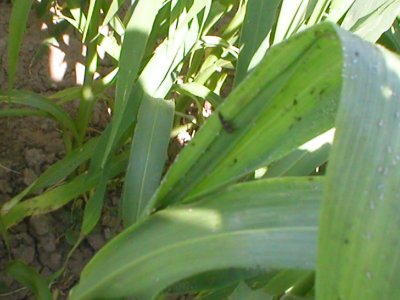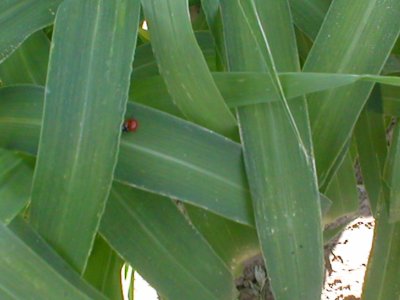 The Millet Man was proud to know that his plants had developing heads! 6" long, 4-6 inches below the top.
This is what he found when Jay dissected a plant. But look what his wife found in her garden!!!
She says it's not for sale..."Don't touch it, Steve!" Volunteer plants came up with her corn! (7-23-04)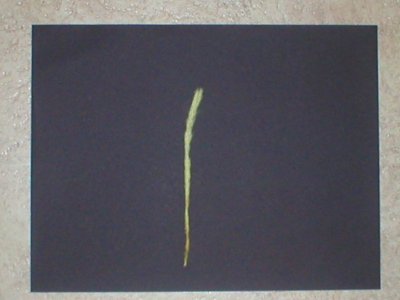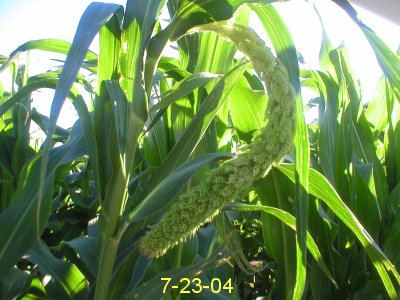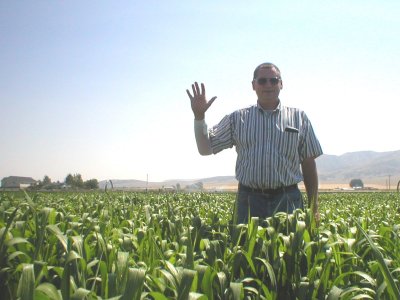 We took a picture of the little boys in the millet when it began to grow (7-8-04),
then, when it began to flourish (7-29-04)....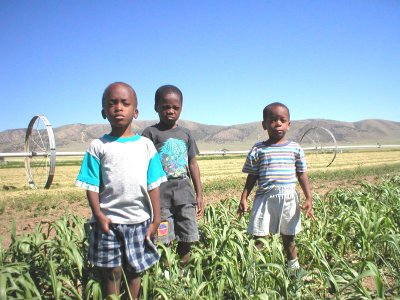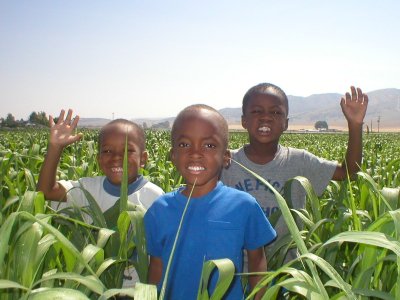 A few days after we planted, the Lord sent rain!&nbsp&nbsp&nbsp&nbsp&nbsp&nbsp&nbspIt wasn't too long after that we saw sprouts coming up!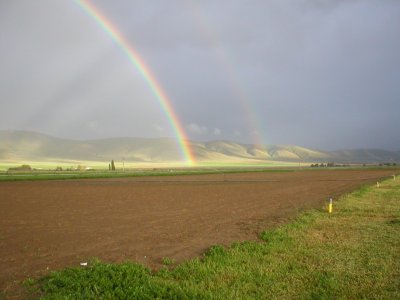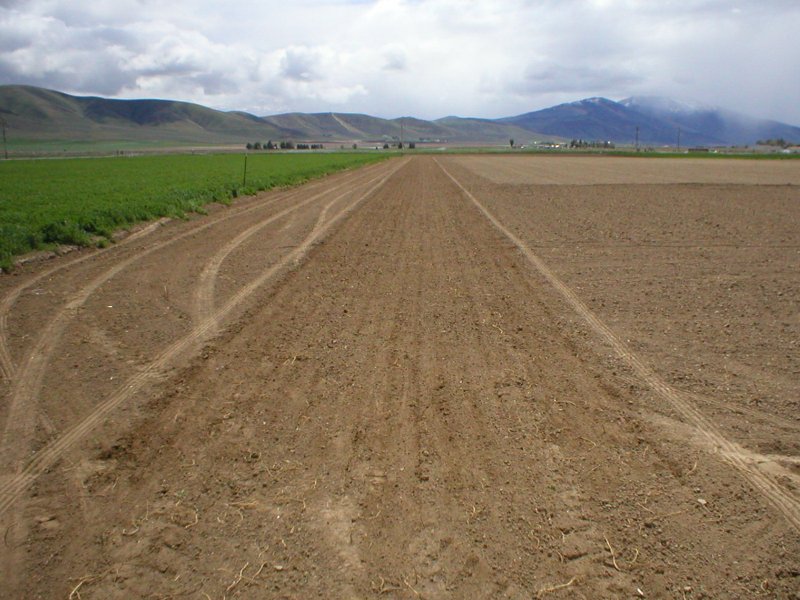 This is what it looked like when we were done (5-11-04)...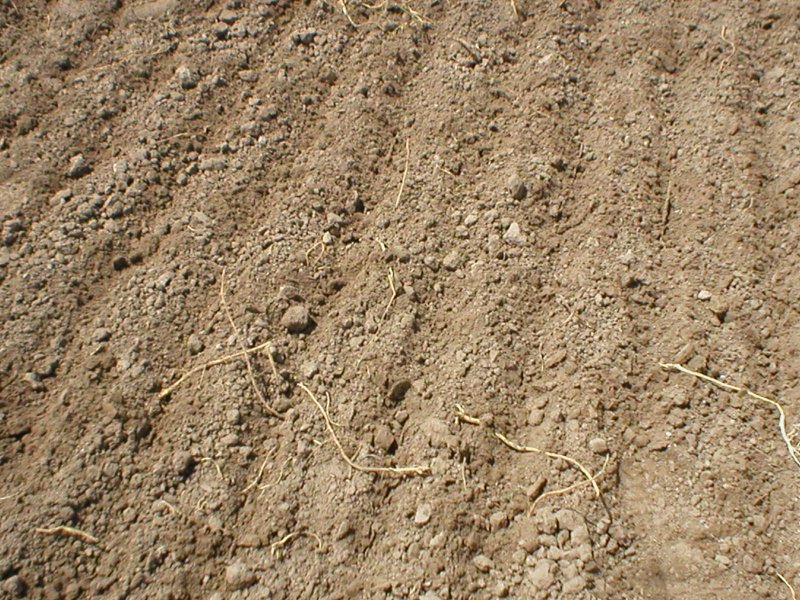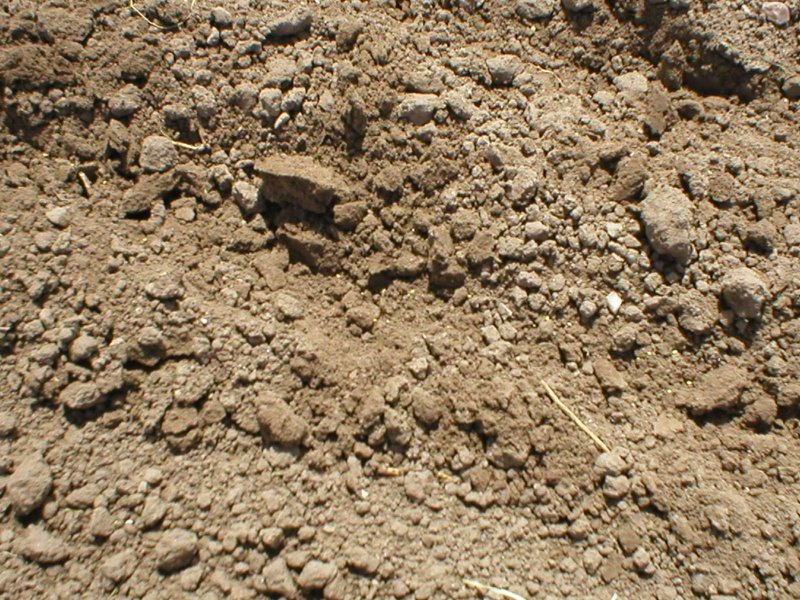 Here we fill up the drill, and begin planting (5-11-04). &nbsp&nbspWe bought an old tractor and borrowed some equipment too! &nbsp&nbsp One of our friends, Toby, had plowed and harrowed the ground for us in preparation for the planting (4-16-04).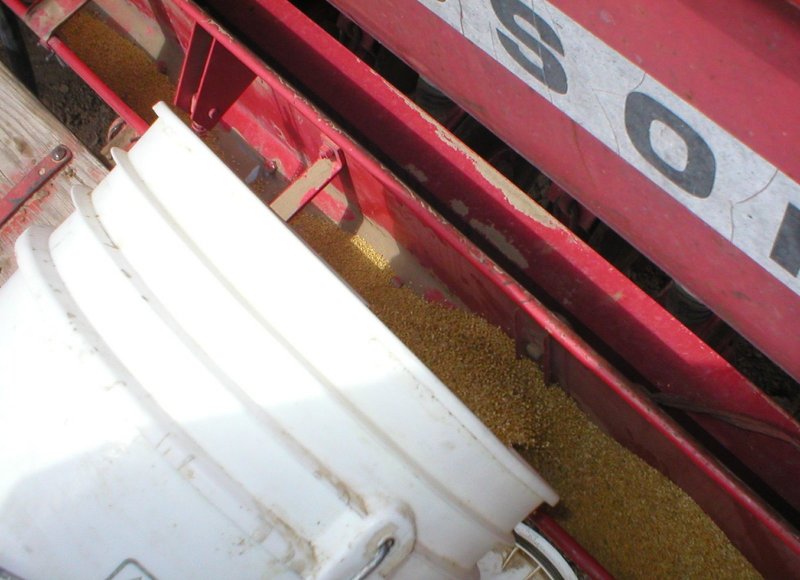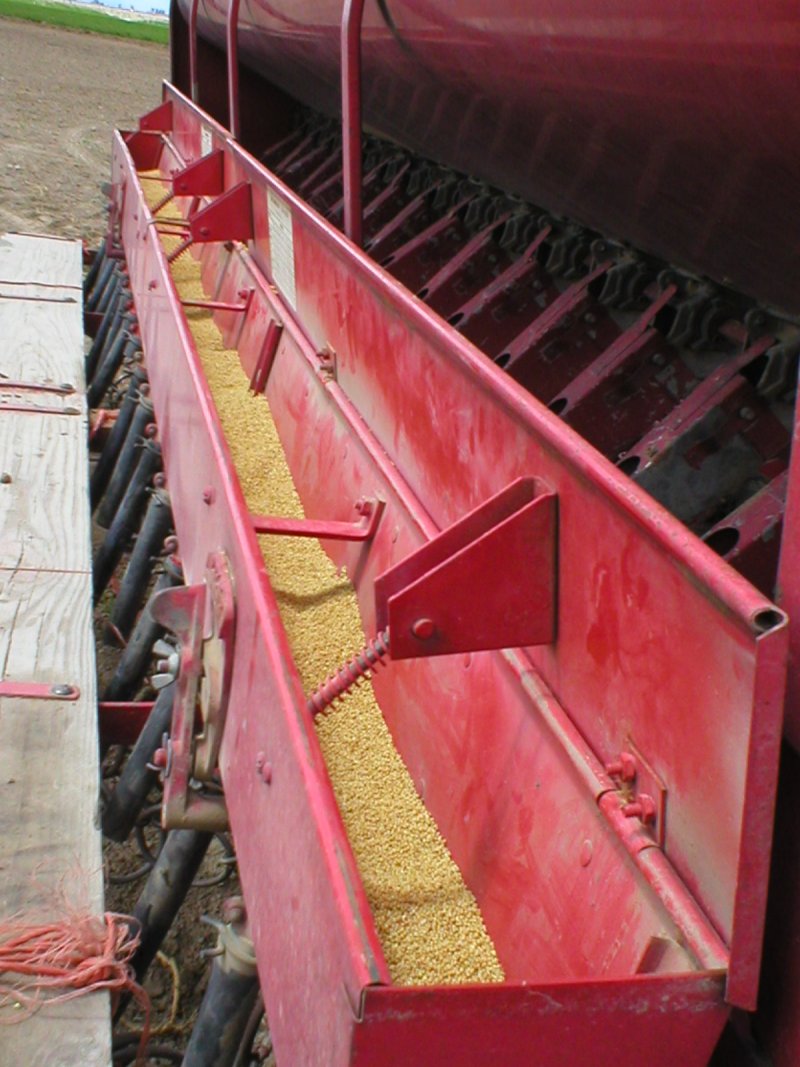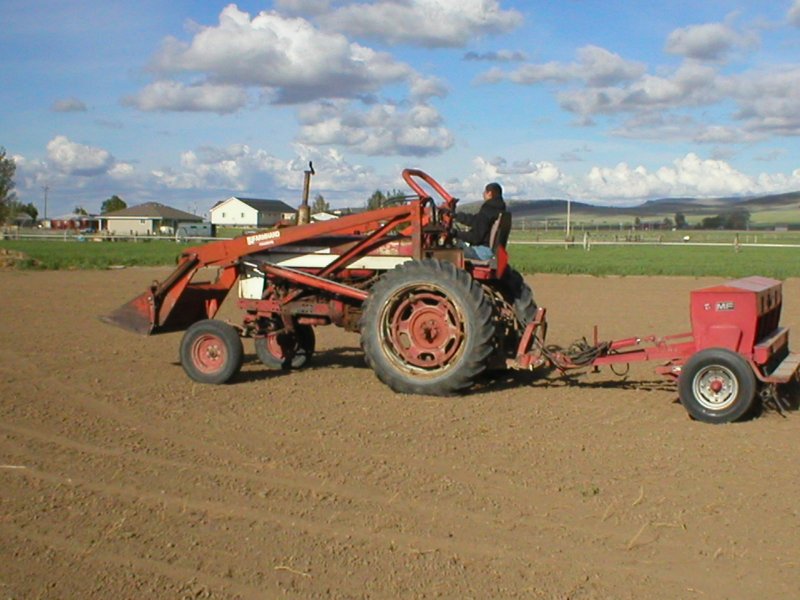 So, the saga continues...

"Through wisdom is an house builded; and by understanding it is established..."
Proverbs 24:3

Some of our Favorite Places
*** Bolognese Puppies *** Electrical CEU Training ***
*** www.bolocasa.com *** www.electceu.com ***



*** Buy more spray millet ***